Plan your perfect
wedding look
Book your free consultation at least 3 months before your wedding to make sure that your vision comes to life in time for your Big Day. We will be with you every step of the way, ensuring you look your best when it is finally time to say: Yes!
Book your consultation

Meet with your Surmesur stylist to create the wedding suit you have always dreamed of. With his help, design your outfit and those of your groomsmen during your first appointment.

Plan your measurement session

Bring all your groomsmen in-store for a private event to finish up your looks and take your measurements to make sure everyone finds their perfect fit. Our stylists will also help with finding the best accessories to complete everyone's look.

Come in for your fitting

It's time to try on the look you've been waiting for! Book a fitting appointment with your stylist. We will take care of all the necessary alterations and make sure you look your best to enjoy your wedding.
Let your wedding suit tell your story
Let your wedding suit tell your story
Creating the perfect look for your wedding has never been easier or more exciting. With multiple customization options and a curated selection of fine fabrics in trendy colors, we guarantee that your wedding outfit will be as distinctive and unique as you are.
My groomsmen and I bought our suits here and couldn't be happier. Fantastic experience from start to finish.
We went to Surmesur Toronto and we hand-picked and selected every single detail of our suits. The staff were great in making sure that my husband and I were serviced without seeing each other's suits.
Styled by Carly
 - 
Toronto
The service was extraordinary. The prices are good and the product is exceptional. In short, my expectations were exceeded and I'm really happy with my outfit.
Styled by Richard
 - 
Laval
To each his own
Good
Starting at $645
Explore our quality wool and polyester fabric blends. Our collections of attractive and affordable fabrics feature a variety of patterns and colours—ideal for designing your guests' and groomsmen's attire.
Better
Starting at $945
Our in-house fabric collections, made from fine 100% wool, offer the best value in the industry. This is the ideal collection for people looking for a comfortable suit that will easily fit into their wardrobe after the event. An excellent investment if you wish to wear your masterpiece for years to come.
Best
Starting at $1,579
Treat yourself to the luxury and comfort of our world-renowned collections from European mills such as Dormeuil, Vitale Barberis Canonico and Holland & Sherry. Ideal for the suit connoisseur looking for the perfect quality piece for the perfect day.
Our wedding gift to you
Take advantage of our 15% discount on your order of 4 suits when booking a private in-store design session for you and your groomsmen.
Perfect fit guaranteed
We know that you and your groomsmen are not one-size-fits-all, which is why we will make sure that everyone finds their perfect fit. Each wedding suit will be tailored to the wearer's measurements, taking into account their body type, posture, style, and, most importantly, comfort.
And if it is not a perfect fit right away? Don't worry, alterations are included to make sure your wedding party looks its best!
Optez pour des couleurs classiques et intemporelles telles que le marine, le bourgogne ou le noir pour un style sophistiqué.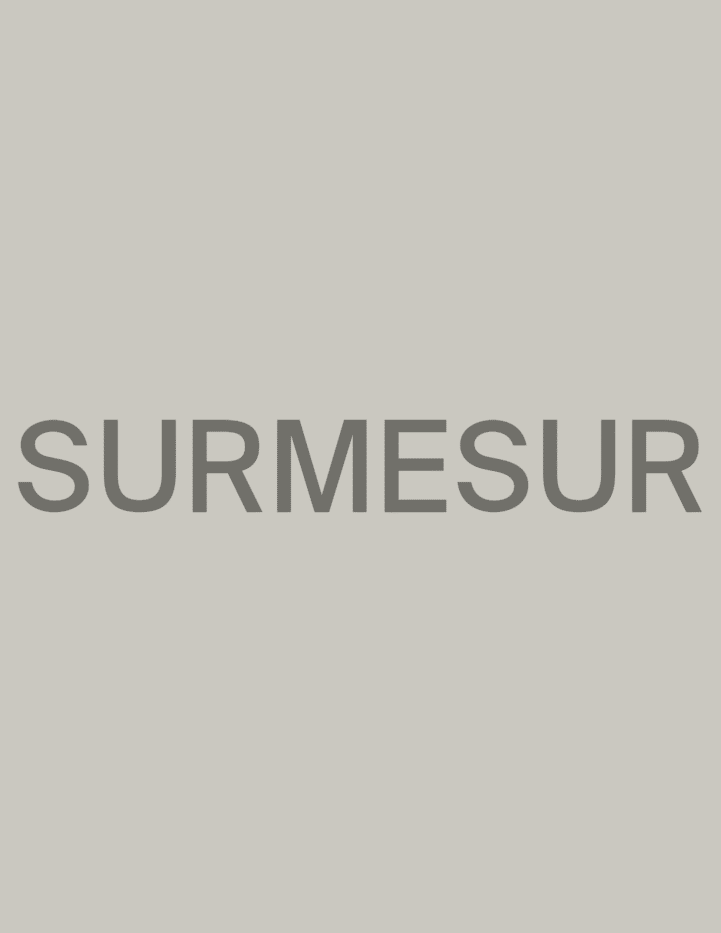 You want to look at your photos in 25-50 Years and still be proud of what you wore; and how you wore it!
 - 
Think about the story you want to share!
You should always have a second shirt for your wedding outfit. You will be happy to have it on hand. You'll be fresh and comfortable for the evening and the dance floor!
At your appointment, introduce the style and colour of your partner's outfit to our stylists so that they can match your look to the one of your significant other.
All in the details
All in the details
Our brides and grooms understand that perfection is in the smallest details. In addition to selecting your fabric, Surmesur allows you to personalize your outfit to make it as unique as you are. Embroider your initials on your shirt, add your wedding date to your jacket and choose your inner lining to create a piece that truly represents you.
Private design session
Private design session
The Surmesur private design session is a once-in-a-lifetime experience for both the groom and his groomsmen. Our stylists invite you and your guests to an exclusive in-store session to design custom-made wedding suits and shirts for the biggest day of your life.
Book an appointment today and get 10% off your total purchase of 4 suits and shirts. Consider it our wedding gift to you!
Groom's
giveaway
Groom's
giveaway
Well-dressed groomsmen are the best accessories a groom can get!
Enter our contest for a chance to win $2,500 in custom wedding attire for you and your boys.